Things Aren't All Bad: Four Reasons To be Optimistic about The Economy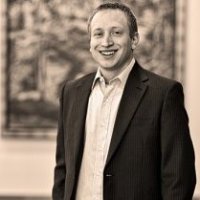 This economic recovery has been slower than expected, so it's easy to fall into the trap of focusing on the negatives.
To be fair, there is no shortage of these and we are constantly reminded of them.
While the stock market continue to hit new highs, many would agree that this recovery isn't being felt by everyone. Unemployment is still persistently high and corporations continue to cut costs at the expense of workers whose wages remain flat. Despite all the negativity, there's a lot more positives than most people realize.
Here are four examples which investors can point to:
The household debt service ratio is at record lows: The Fed's policies of ZIRP and QE have benefitted some households. As shown below, the household debt service ratio is at an all time low since the ratio was calculated in the early 1980's. This means that debt payments as a percentage of disposable income are at record lows. Low mortgage rates are one reason for this, and as of 9/30/2013, the effective rate of interest on mortgage debt outstanding was only 3.88%, which is down from over 5.50% at the end of 2007. Similar examples could be used for car loans where attractive interest rates are offered to satisfy the demand for investors wanting short duration bonds.
Source: Guide to the Markets – U.S., J.P. Morgan Asset Management
Bank equity is at the highest levels since the late 1930's: Since the credit crisis, banks have built up their equity levels from a combination of earnings, capital raises, and asset sales. While new regulations such as Basel III call for higher levels of capital, from this chart it seems like the US banking sector is in very good shape in terms of equity levels, at least relative to where it used to be.
Source: Guide to the Markets – U.S., J.P. Morgan Asset Management
Housing is affordable relative to renting. Not everyone is in the position to purchase a home due to credit quality and lack of a down payment, but for the people who can it is very affordable to own. This is not to say that the housing market to be cheap or expensive, but the monthly mortgage payment versus monthly rent is historically cheap.
Source: Guide to the Markets – U.S., J.P. Morgan Asset Management
Corporate balance sheets are healthy With historically high profit margins and low-cost debt that is plentifully available, it is no surprise that corporate balance sheets are healthy right now. As shown below, corporations are flush with cash and seem under leveraged relative to their history. While one would be correct to point out that a large percentage of this corporate cash is in the hands of a small amount of companies such as Microsoft and Apple, it's still a meaningful amount of money and a meaningful reduction in leverage.
If you liked this post, don't forget to subscribe to Inside Investing via Email or RSS.
Source: Guide to the Markets – U.S., J.P. Morgan Asset Management
Please note that the content of this site should not be construed as investment advice, nor do the opinions expressed necessarily reflect the views of CFA Institute.